Everyday in style with CLEVÉ
CLEVÉ is a new brand that we developed and are developing for the Biedronka retail chain.
From the beginning, we wanted the brand to fit in with the needs of its audience. As befits a fashion brand with the largest reach in the country, CLEVÉ is a friendly and accessible brand - not only in the sense of the affordability of the products, but also the legibility of the design itself.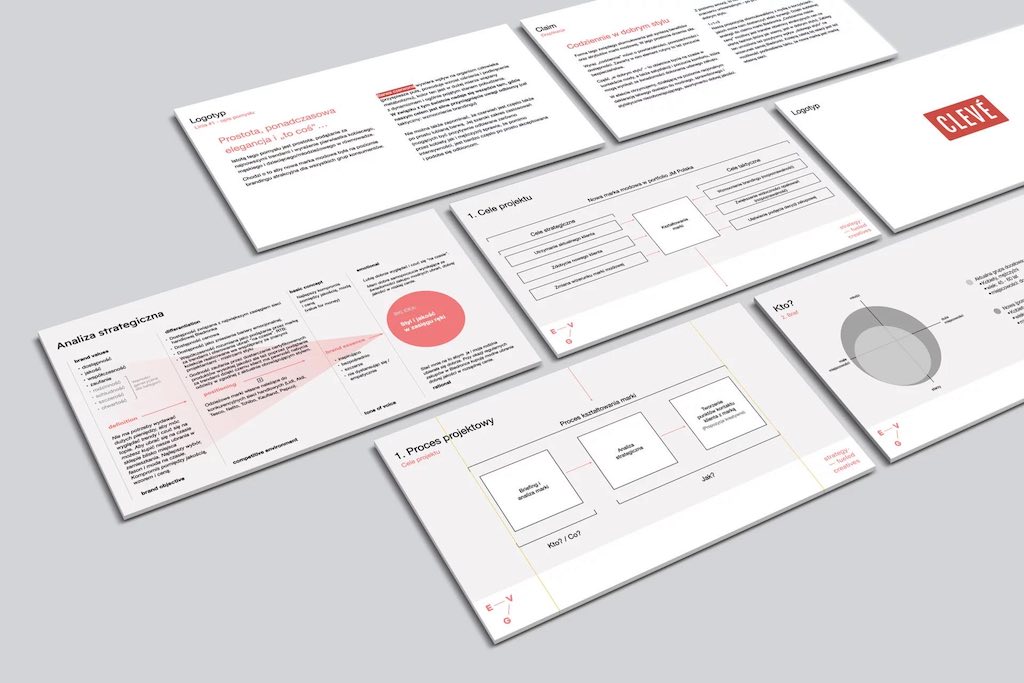 The agency's scope of work:
market analysis

development of strategic assumptions for the new brand

creation of the name

development of visual identity system

design of packaging for all product categories

development of the concept of photo sessions and their implementation (sessions with models and product sessions)
CLEVÉ - style and quality at your fingertips
Products available under the CLEVÉ brand are casual, casual and affordable solutions dedicated to children and adults. Customers can choose from a range of items - from clothing, shoes, to underwear and accessories.
Quality also goes hand in hand, confirmed by certifications such as Oeko-Tex and Intertek, and in the case of products dedicated to children, by a certificate from the Mother and Child Institute.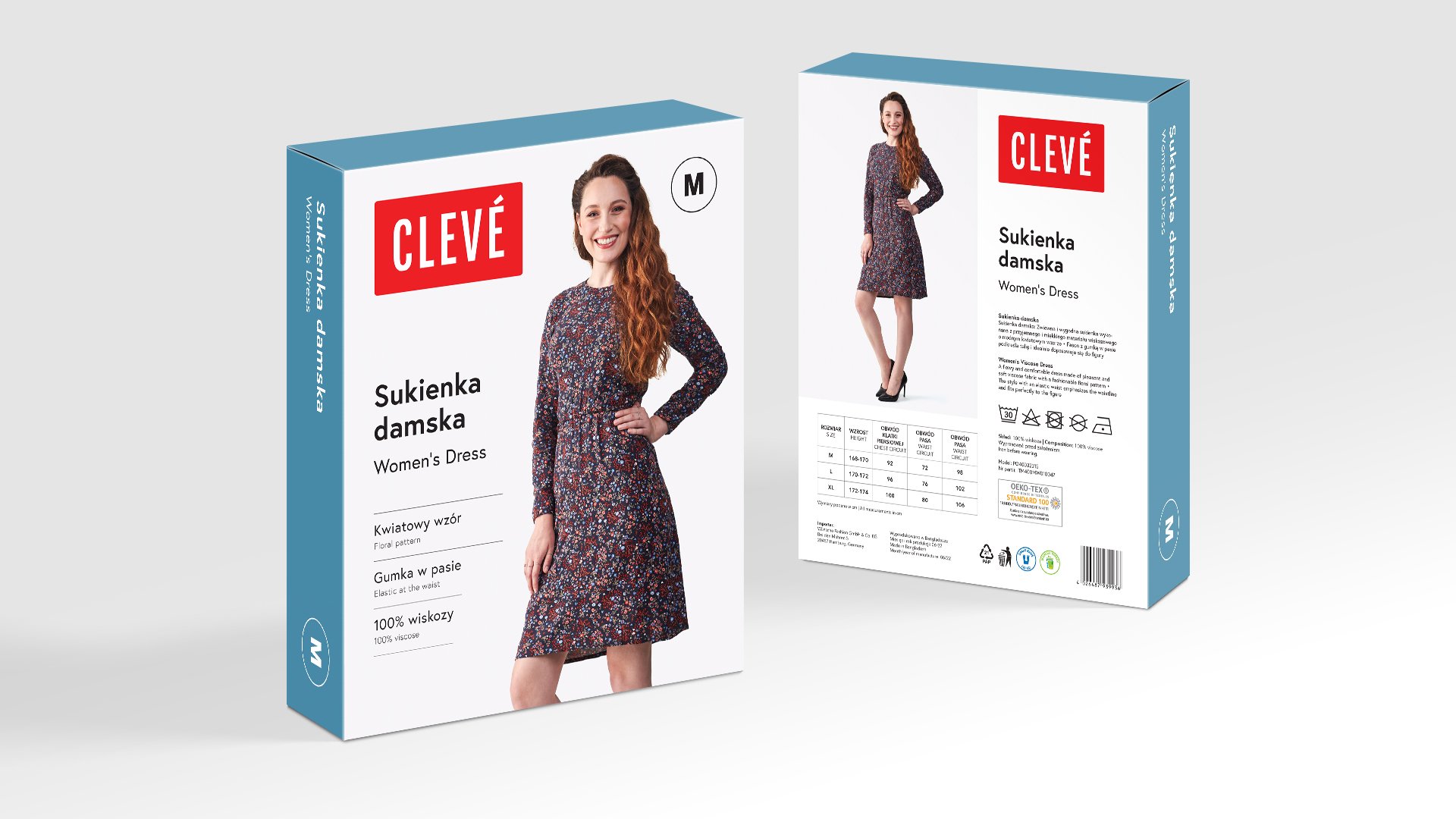 Are you planning to create a new brand?
Get in touch with us. We will help you prepare it.
In our daily work for the CLEVE brand, we are supported by the OUTBO system.
We created it to streamline and better control the creative processes carried out by our agency.
OUTBO offers:
Immediate access to all project resources by working in the cloud.
Full control over workflow, making it easy to run multiple projects simultaneously.
Tools to automate routine product photography tasks.